The Treasury Room is situated two floors down in our Annex. This is where the Codex Gigas – also known as the Devil's Bible – is kept on public display.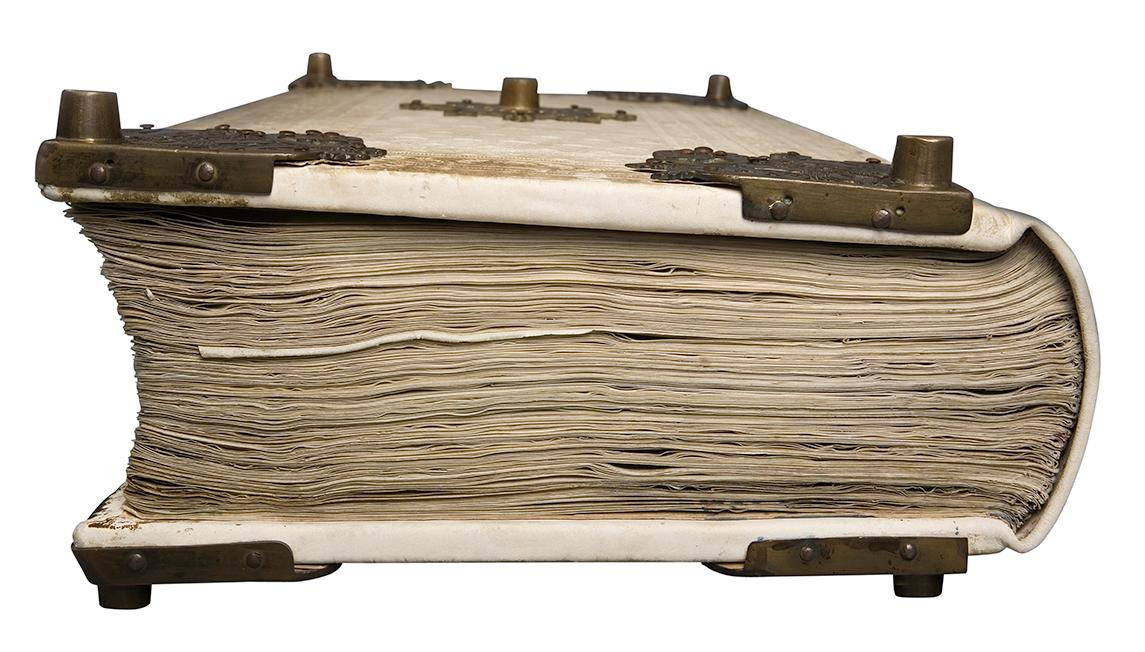 Codex Gigas is probably the world's largest preserved medieval manuscript and contains, amongst other works, a complete Bible, historical texts, magical spells and incantations. The name means "giant book" in Latin – a fitting name for a giant manuscript weighing 74.8 kilos, measuring 89 x 49 centimetres, and, consisting of 310 vellum leaves.
A LIFE'S WORK
Research and analyses have shown that the Codex Gigas is probably the work of one person, who single-handedly wrote and illustrated the complete manuscript sometime between 1204 and 1230 AD. The completion of the book would have taken approximately 20 to 30 years, perhaps as much as a life-time.
SPOIL OF WAR
When the Swedes invaded Prague at the end of the Thirty Years' War at 1648, they looted the Emperor's collection of treasures and brought the Codex Gigas to the Royal Castle in Stockholm. From 1878 and onwards, the Codex Gigas is kept at the National Library.
The Codex Gigas is on display in the Treasury Room. Visitors can view the book in a secure showcase and browse through the entire work digitally via a large monitor.